services
We offer a wide range of Dietetic and Exercise Physiology consultancy services. Please click on the links below to view more details about each service. And if you can't find one suitable to your needs, please contact me to customise a solution for you.
Clinic locations are under the locations tab on the top right of the page.
Home visits can be arranged on request however they are limited to out-of-work hours only, excluding Sunday.
Phone consultations and other electronic consulting means are available, however usually I prefer at least one face-to-face consultation initially. Please contact me if you would like further information about this.
services
proud to offer a wide range of comprehensive services.
clinical dietetics consultation
bariatric surgery nutrition
"The food you eat can be either the safest and most powerful form of medicine or the slowest form of poison." ― · Michael Pollan
clinical dietietcs
medical nutrition therapy
Accredited Practising Dieticians (APDs) are trained to assess nutritional needs. They also assist people to manage health conditions and diseases using food as Medical Nutrition Therapy. APDs help treat a wide range of conditions including diabetes, heart disease, cancers, gastrointestinal diseases, food allergies, food intolerances, disordered eating as well as overweight and obesity.
You may seek dietetic services for any of the following:
Overweight and obesity
Diabetes
Cardiovascular disease
Cancer
Irritable bowel disease
Malnutrition and weight loss
Gastrointestinal disease
Renal disease
Eating disorders
Antenatal and postnatal nutrition
Sports Nutrition
Vegetarian/Vegan Diets
Enteral and parenteral nutrition
You may simply want a nutritional assessment performed to see how your dietary intake stacks up.
For these types of consultations, please bring your referral letter from your doctor (if you have one) and any relevant pathology. If you have kept a food diary prior to your appointment (not essential but certainly useful) then bring that along also. If you want a recommended iPhone app to record your intake, please use Easy Diet Diary as it integrates easily with my nutrient analysis software.
Exercise Physiology
AEP
Exercise physiologists are 4-year university qualified allied health professionals who specialise in the delivery of exercise, lifestyle and behavioural modification programs for the prevention and management of chronic diseases and injuries. EPs provide physical activity and behaviour change support for clients with conditions such as cardiovascular disease, diabetes, osteoporosis, depressions, cancer, arthritis, COPD and many more.
ESSA provides the national accreditation program for exercise physiologists. Accredited exercise physiologists (AEPs) are recognised as allied health professionals and are eligible to register with Medicare Australia, the Department of Veterans' Affairs, WorkCover and have recognition among a number of health insurers.
You might see an AEP to help you:
overcome persisting pain caused by injury or overuse
improve your heart health
rehabilitate following a cardiac event
control your diabetes
prevent pre-diabetes from progressing to full diabetes
improve your recovery following cancer treatment
improve your general health and wellbeing.
AEPs also provide training in safe manual handling; perform functional assessments; carry out sub-maximal and maximal fitness tests; perform body composition tests and musculoskeletal assessments; and provide lifestyle education to help people manage their health conditions.
About your appointment:
Unless otherwise stated, all AEP sessions are conducted on a one-to-one basis, may be land or water based and can involve other members of a care team if required (i.e. family/interpreter).
Initial Assessments: are the first session conducted by an AEP of a client's injury/condition. This appointment will be 30-60 minutes in duration. An initial assessment may include:
• History taking
• Physical and bio-psycho-social assessment including risk assessment
• Goal setting and treatment plan
• Delivery of treatment/service
• Recording of clinical presentation (clinical note taking)
• Liaison/handover/collaboration/reporting with other medical and health professionals as required
The assessment and treatment goals should be consistent with the recorded history and client's individual presentation. An AEP may choose to conduct an initial assessment more than once with the same client where there has been a lapse in treatment or an additional condition/injury is presented.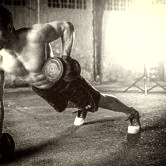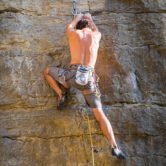 Exercise is Medicine